Кто мы?
Мы являемся крупнейшей и лидирующей организацией страны, на протяжении почти 100 лет обеспечивая санитарно-эпидемиологическое благополучие казахстанцев.
Conducting about 17 million laboratory tests annually, we are guaranteed to help you quickly get high-quality medical tests necessary to obtain a certificate for admission to work or study.
25 000
Корпоративных клиентов
183
Городских и районных отделений
Why Choose Us?
High-precision laboratories
All our laboratories comply with international standards and are equipped with modern equipment
Quality assurance
As a state-owned enterprise, we comply with all the necessary standards and procedures when conducting research
Acceptable prices
The cost for one medical research package starts from just 600 tenge
Нам доверяют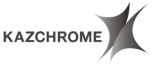 АО «Транснациональная компания «Казхром»

KFC

Burger King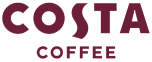 CostaCoffe

АО "Эфес Казахстан"

Magnum Cash & Carry

TOO "Премиум Ойл Транс"

ТОО «Корпорация Казахмыс»

КДЛ «Олимп»

АО "КазТрансОйл"

АО "КазМунайГаз"

АО «АрселорМиттал»