Within the action #Birge#TazaQazaqstan employees of the National Center of expertise collected 83 tons of garbage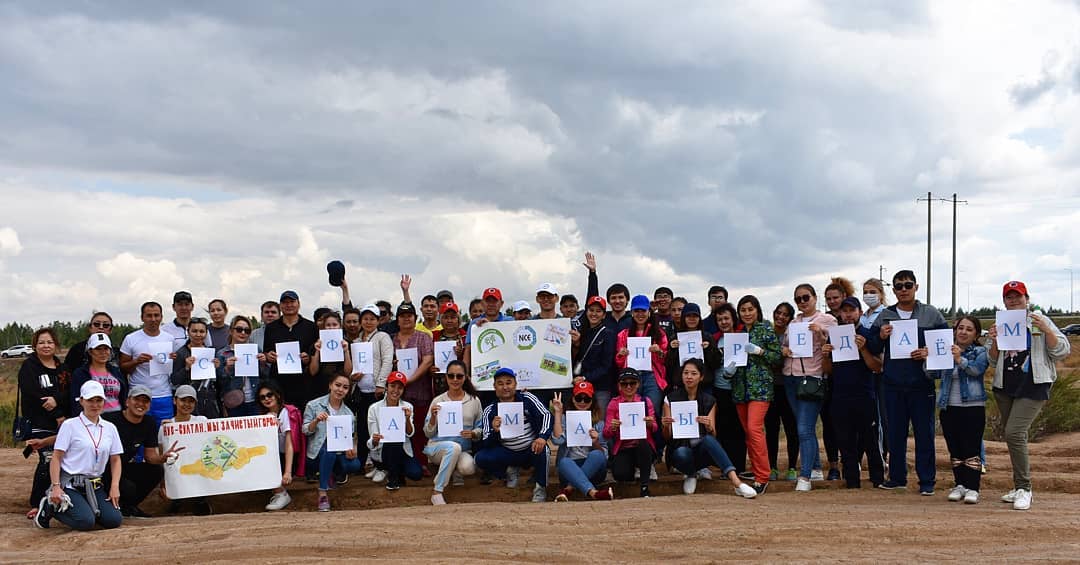 17.09.2019
The National Center of Expertise of the Ministry of Health of the Republic of Kazakhstan supported the action #Birge#TazaQazaqstan and had held eco-cleaning days in all regions of the country.
About 7,000 employees took part in the action, which helped to collect 83 tons of rubbish in the coastal and rural areas of cities and villages.
The first to support the Challenge were employees of the Central office and the Nur-Sultan branch. With all the necessary equipment, the employees cleaned the coastal zone of the Esil River in Nur-Sultan.
Later on, the central office handed over the eco-baton to the regional branches. On September 14, the large eco-сhallenge was completed in the Turkestan region.
According to Kanat Balykbaev, Director of the National Center of Expertise, such actions help us to be responsible and careful with our environment, with respect to natural resources and to bring up ecological culture in us.
"Nothing brings people together like working together for the common good," said Kanat Balykbayev.
Earlier, Kazakhstan's Minister of Ecology, Geology and Natural Resources Magzum Mirzagaliyev announced the launch of #Birge #TazaQazaqstan on Twitter. The minister urged all volunteers, public figures, government members, environmental activists and all concerned citizens to take part in the noble cause. This action was also supported by the President of Kazakhstan Kasym-Zhomart Tokayev.
Photo Gallery