The possibility of using artificial intelligence in laboratory practice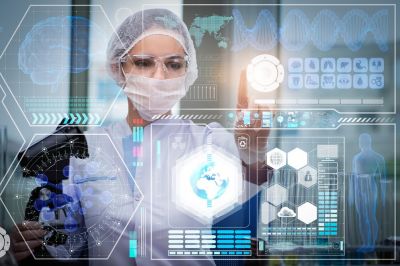 23.09.2022
Today, an online meeting was held at the National Center of Expertise (NCE), during which experts considered the possibility of using artificial intelligence in the laboratory service.

The meeting was attended by Chairman of the Board of NCE Yerlan Kiyasov, Head of the Department of Artificial Intelligence and Big Data of KazNU named after al-Farabi Madina Mansurova, the Codex Alimentarius Group of Kazakhstan, as well as specialists from the Enterprise.

During her presentation, Madina Mansurova said that the use of artificial intelligence accelerates the process of checking and detecting counterfeit products, presented tools for using artificial intelligence to detect counterfeit products at the labeling stage.

"This system is much better than humans at processing large datasets. Also, these methods are more reliable than human analysis and process a large number of transactions in real time," she added.

In turn, the chairman of the board of the NCE, Yerlan Kiyasov, noted that the number of counterfeit and counterfeit products is growing every year in the world. To date, the NCE laboratories during the sanitary and epidemiological examination reveal about 70% of product labeling violations, which is important for ensuring food safety. In this connection, it is planned to work together with scientific institutes on the possibility of introducing an artificial intelligence system into laboratory activities.

Recall that in September of this year, the National Center for Expertise took part in the international conference "Artificial Intelligence for the Detection of Food Falsification". The conference was attended by 1680 participants from Europe and Asia. The conference adopted a resolution outlining measures to promote international Codex standards through artificial intelligence.