"Quality products - the guarantee of health" action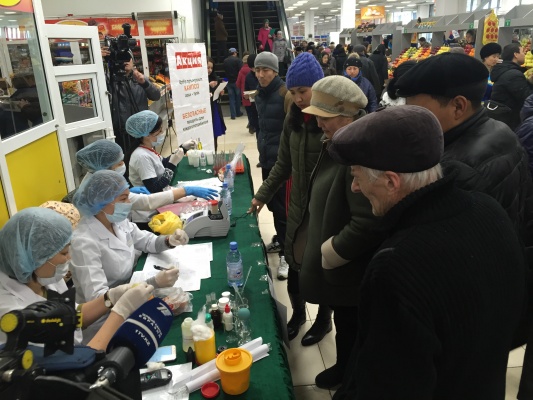 31.03.2016
March 15 is the World Day of Consumer Rights Protection. In honor of this day "National Center for Expertise" in cooperation with the Department of the Committee on Consumer Protection held an action entitled "Quality products - the guarantee of health" throughout the territory of the Republic of Kazakhstan.
More than 3,500 customers have received rapid testing of food at the point of purchase. This has allowed the public to determine the quality of food consumed by them:
- High-quality heat-treated meat and food products;
- The acidity of milk and dairy products;
- Honey;
- Natural wines;
- The amount of nitrate (vegetables and fruits);
- Contamination by microorganisms.
The venues of the action were the major sales outlets (wholesale markets, supermarkets, shopping centers). Analyses were performed free of charge. 3777 samples were examined during the action, 57 of which did not meet the requirements of regulatory acts. Also the presentation of «National Center for Expertise» experts was held to demonstrate rapid methods for food safety research, with an explanation of reading a bar code technique, marking.