Seasonal anti-mine events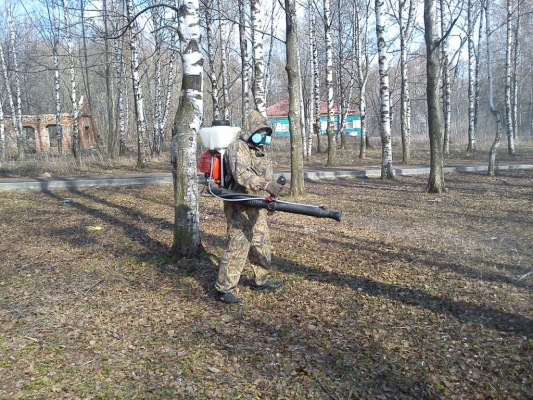 15.04.2016
The territory of Kyzylorda region is the natural habitat of Crimean-Congo hemorrhagic fever (CCHF below). This is facilitated by the circulation in the nature of virus-infected ticks, favorable climatic conditions and geographical features of the landscape. Natural foci of CCHF registered in all regions, but most endemic are the southern districts of the region.
Over the past 2015 thanks to the anti-mine measures the number of disadvantaged settlements on CCHF is reducing from 106 to 100. In terms of areas of these 100 settlements as follows: Zhanakorgan region - 18, Shieli - 17, Syrdarya - 10, Zhalagash - 4, Karmakshy - 5, Kazaly - 16, Aral – 19 and in Kyzylorda - 11 settlements.
Specialists of zooparasitology group of TELO laboratory of "NCE" Kyzylorda regional branch and entomologists of district offices in the current 2016 zooparasitology surveys covered 107 settlements of the region, from the territory of which 10990 specimens of mites is collected and examined in the TELO laboratory of "NCE" Kyzylorda regional branch, on which the CCHF virus isolated from 232 specimens mites, infection was 2.1%.
CCHF virus is identified within the territory of 18 settlements, 5 of which are newly identified microcenters of CCHF. Species composition of the collected ticks: Dermocentor niveus, Hyalomma scurense.
In 2016 it has been planned carrying out of anti-mine activities to create sanitary protection zone in a radius of 300 meters on the territory of 100 disadvantaged households for CCHF, covering an area of ​​8,000 hectares. The treatment as in the past year is planned to be held in 2 rounds in spring and fall with help 2 epidemiology brigade of "NCE" Kyzylorda regional branch.
To this end, during the spring epidemiological season 2016 from 10 to 21 March anti-mine activities for creation of sanitary protection zones around 35 disadvantaged settlements on CCHF with coverage area - 1700 hectares, in the territories of Zhanakorgan and Shieli areas fully carried out. Anti-mine processing was carried out using ADP units mounted on GAZ and UAZ vehicles, using dust-deltamethrin.
Who is at higher risk of infection?
- Engaged in activities related to the care of animals (shepherds, herdsmen, milkmaids, veterinary workers), as well as the slaughter and butchering in endemic areas.
- Health care workers with unprotected exposure to blood and other body fluids.
- Everyone can become an infected if they have been contacted with an infected tick while in the endemic area.
To become not infected with CCHF you should:
• Avoid contact with ticks
• Avoid contact with animal blood
• Avoid direct contact with the sick person