7 Toy Safety Tips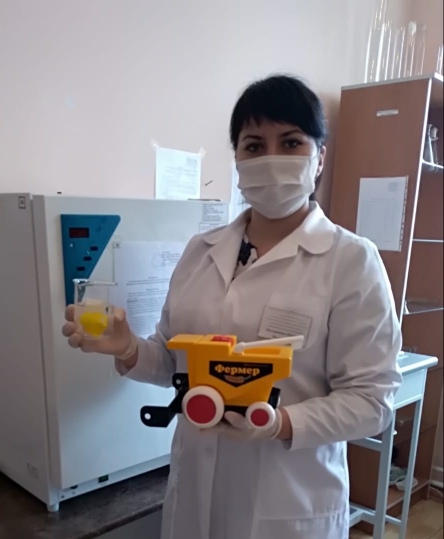 26.12.2018
Currently, the choice of toys for children is very large. Toys, more correctly, their choice, is of great importance for the development of the child and the formation of his personality. A child needs beautiful things around him. Thus, the aesthetic perception of the world develops in it and a positive outlook on life is built. He must see and feel that life is beautiful, there are many interesting things in it - that's why we need toys. It should be remembered that children's toys should be not only beautiful, but also safe. We can offer some recommendations that allow parents to avoid buying low-quality and dangerous toys.
Toys should not have an unpleasant pungent odor;
Paints applied to toys should be resistant to wet treatment, should not leave marks on their hands;
The toy must be durable. It should not have chips, cracks, chipping, gaps, traces of glue. This is especially true rattles. Not durable toys from which components can break off can injure a child;
All parts in soft toys must be firmly fixed, not glued, and sewn;
Safe sound. Choose toys that make quiet and melodic sounds. Loud and harsh sounds can frighten a child and have a negative effect on hearing;
Ask the seller if they have a certificate of conformity of quality. Check if the certificate has expired;
Pay attention to the labeling of toys. Each toy should have a label on which the following information should be indicated: name of the toy, name of the company and country of manufacture, information on the basic properties of the toy, age orientation, storage and operation conditions, production date and service life, information on the quality of the toy to the technical regulations . The absence of marking is an indicator of the illegality of the origin of the toy.

Remember that saving on children's toys is by no means impossible! Poor quality toys can cause injuries and damage, toxic poisoning and allergies in a child.

If you have any doubts about the quality and safety of the goods you purchased, you can contact our company to conduct research on compliance with the requirements for children's toys. The branch of the RSE on the PVC "National Center of Expertise" of the Public Health Department of the Ministry of Health of the Republic of Kazakhstan in the Akmola region conducts research on compliance with the requirements of ТР ТС 008/2011 "On the safety of children's toys." In the shortest possible time, you can receive a document confirming the quality of the products you sell!

Laboratory Specialist, Toxicology Department, Polymeric Materials and Other Chemicals: N. Boldikova.