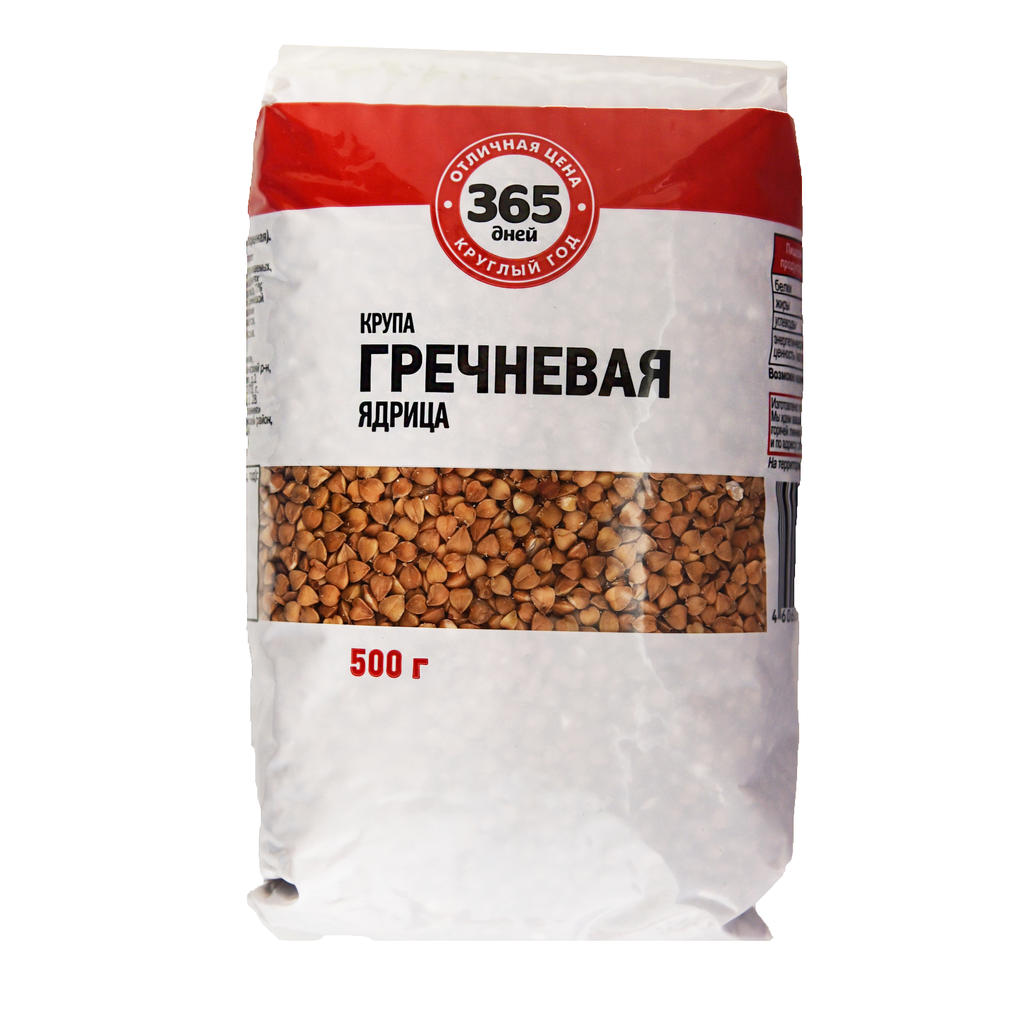 Buckwheat unground buckwheat (steamed) first grade under the brand "365 days" was produced by OOO Lenta in Russia.
According to the results of laboratory tests, this product is recognized as high quality, as it corresponded not only to the mandatory requirements of the legislation, but also to the advanced standard of Roskachestvo.
There are no pathogens and molds in this product. Laboratory studies did not reveal the content of herbicides, insecticides and other chemicals, including pyrimiphos-methyl - a drug for the destruction of harmful insects.
No weed and organic impurities or pests are found in the package. Whole kernels, without split, damaged and modified, as well as unshelled kernels. The content of the meal in the product does not exceed 0.2%. With the ratio of these indicators, we can say that cooked croup will have a good consistency and will not stick together during cooking.
Low level of acidity and acid number of fat in the product is an indicator of the freshness of cereals, compliance with the terms and conditions of storage.
After the evaluation of production, during which the level of localization of products will be determined, Roskoschestvo experts will decide on the assignment of the Russian Quality Mark to this product.
Share the results of this test in social networks: