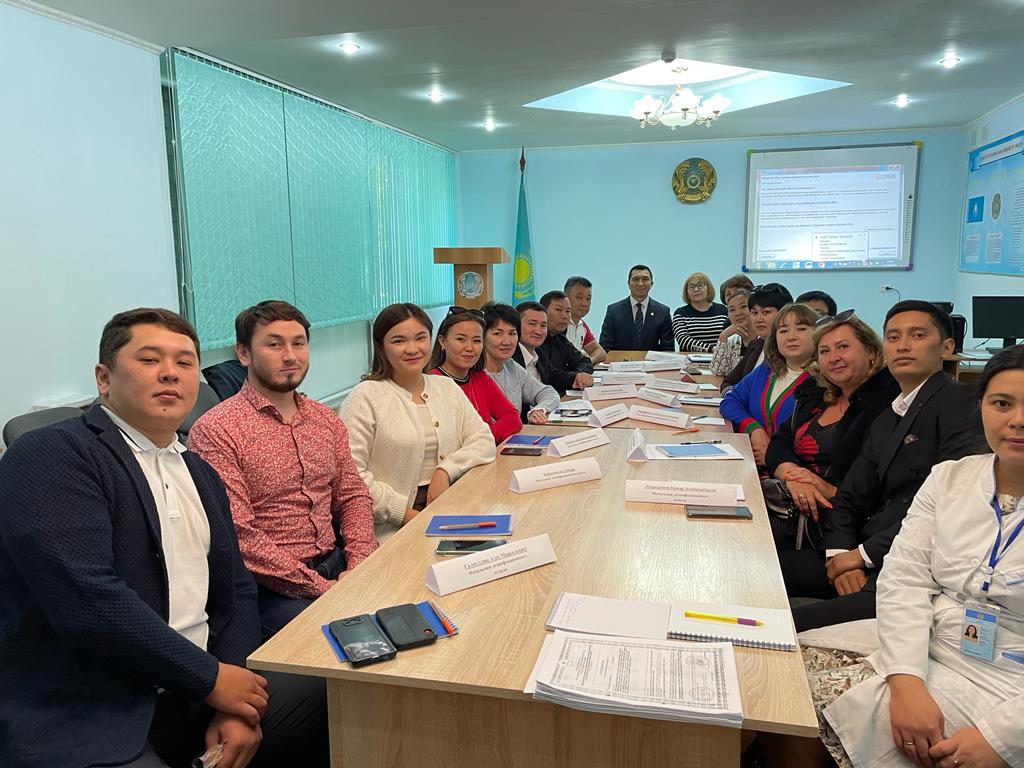 As part of the calendar-thematic plan for continuous professional education of specialists of the RSE on REM "National Center of Expertise" of the CSEC of the Ministry of Health of the Republic of Kazakhstan, from September 21 to 23, 2022, a seminar was held in Aktobe for specialists of disinfection departments and disinfection centers of the branches of the Enterprise on the topic "Organization and conduct of the final disinfection in the centers of infectious and parasitic diseases.
The teacher of the seminar - Kalitanova Altinkul Duysegalievna - a specialist in focal and preventive disinfection, disinfestation, deratization of the Department of Production Activities of the Central Office of the Enterprise.
During the seminar, the listeners got acquainted with the current regulatory legal acts on the issues of disinfection, maintaining accounting forms of documentation.
The participants of the seminar discussed issues related to the preparation and execution of applications for the purchase of disinfectants, de-equipment, special vehicles, overalls, inventory and consumables. The issues of planning services for conducting focal disinfection, disinfestation, deratization and their implementation, the cost rates of disinfectants were discussed.
The knowledge gained will allow specialists to improve their professional level and effectively carry out disinfection activities.